Julia Landrichter, Sala delle Grasce - Centro Culturale "Luigi Russo", Pietrasanta. from 24.11 to 16.12.2012
info at www.museodeibozzetti.it
La vanità della Materia, Lucca Center of Contemporary Art (Lucca, Italy) from 14.08 to 15.09.2012
info at www.luccamuseum.com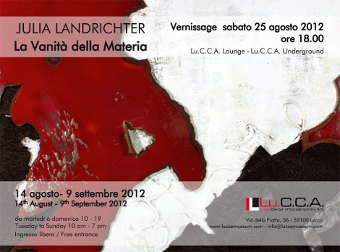 Il sogno della passione, Oratorio di San Carlo, Castelfiorentino
from 2.08 to 18.09 2012
info at www.comune.castelfiorentino.fi.it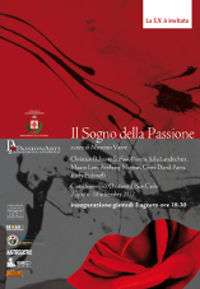 International Symposium of Art, Bekkjarvik, Austevoll (Bergen, Norway)
from 22.06 to 29.06.2012
All works are in format 100x100 cm, made with residual materials found on site, on wooden support.

Stratificazioni, Centro Civico Mannelli, Campiglia Marittima, 2012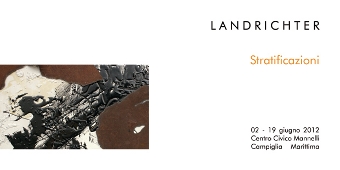 Arte a perdere

, piazze di Livorno (LI); Installazione
2011
Biennale di pittura e scultura, Montone, Perugia
2010
La Terra ha bisogno degli uomini, Reggia of Caserta, Caserta
An article about the exhibition

2009


Installazione, atelier MODE, Marina di Carrara (MS);


Bi-sogni d'artista

, installazione fissa, Museo Lu.C.C.A. (LU);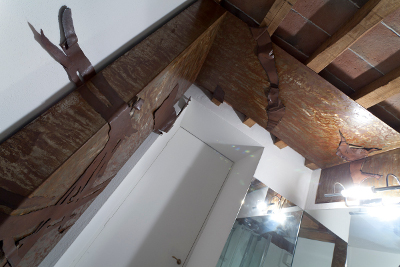 Particolare dell'istallazione Bi-Sogni d'artista @ Lu.C.C.A.
La nuova era, Palazzo Pretorio, Certaldo (SI),
2008
Responsabilità, Installazione "Ex Bagno Turco", Belgrado (Serbia).
2006
Atomi in delirio , Cantieri Culturali of Officina Giovani, Prato (PO)
AtomInDelirio @Blogspot
Rifiuti preziosi , Palazzo Strozzi, Florence